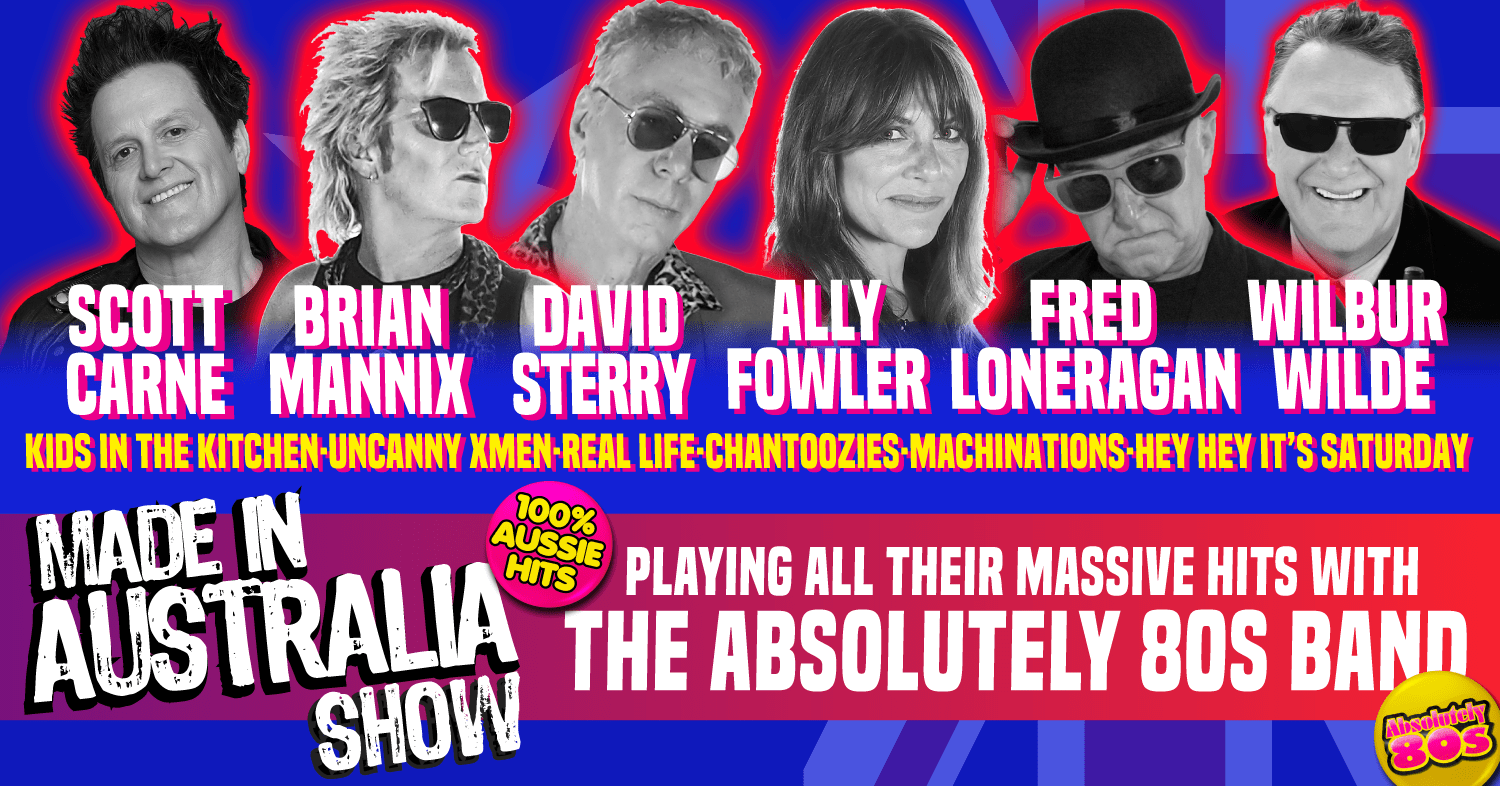 Made in Australia show – The Star Gold Coast
Australia Day's Eve
Without doubt, the 80s was the most memorable and massive decade of music. The Absolutely 80s 'Made in Australia Tour' is the ultimate celebration of Aussie 80s mega hits. It's a showstopping spectacle of epic proportions. Coming to you direct from the 80s, idols of the Oz music scene are touring with their band in one massive Down Under show!
Featuring:
Brian Mannix – Uncanny Xmen
Scott Carne – Kids in the Kitchen
Fred Loneragan – Machinations
Ally Fowler – Chantoozies
David Sterry – Real Life
Wilbur Wilde – Hey Hey it's Saturday
& 4 pc Absolutely 80s band
Made In Australia also pays tribute to Australia's great frontmen of rock – Michael Hutchence, Marc Hunter, James Freud and more, with smash hits from INXS, Models, Dragon, Split Enz, Mondo Rock, Dragon and more!
It's a high octane two hour show with Australia's biggest 80s hits, sung by the 80s stars who know how to hold the crowd in awe and whip up 'em up into a dancing, singalong frenzy.
Australia Day's Eve – 25 January 2022
Doors 7:00pm
Start 8:00pm
Tickets available now from: https://premier.ticketek.com.au/shows/show.aspx?sh=MADEINAU21