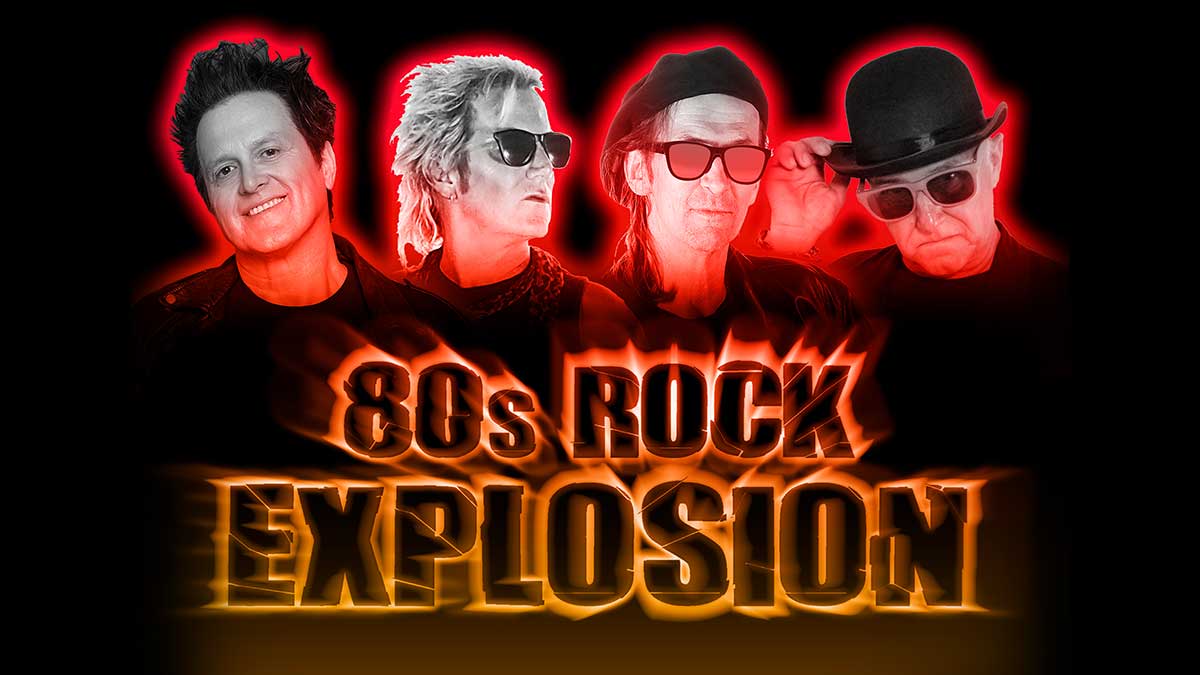 80s Rock Explosion – Edgeworth Sport & Rec Club
Absolutely 80's celebrates the crème de la crème of Oz Rock Icons with their 80's ROCK EXPLOSION SHOW.
Without doubt, the 80's was the most memorable and massive decade of music. The Absolutely 80's, '80s ROCK EXPLOSION SHOW' is the ultimate celebration of Aussie 80's mega hits. It's a showstopping spectacle of epic proportions. Coming to you direct from the 80's idols of the Oz music scene, they are touring with their band in one massive Down Under show!
Featuring some of Australia's favourite 80's pop icons:
UNCANNY X MEN'S – BRIAN MANNIX,
KIDS IN THE KITCHEN'S – SCOTT CARNE,
MODELS' – SEAN KELLY
MACHINATION'S – FRED LONERAGAN
The Absolutely 80's, '80s ROCK EXPLOSION SHOW'  play their own big hits including: 'Great Wall, 'Everybody Wants To Work', 'Change In Mood', 'No Say In It', 'Onion Skin', 'Current Stand', '50 Years', 'Pressure Sway, 'Best Thing', 'I hear motion', 'Party', 'Bitter Desire', and loads more 80's Classic Chart-Toppers.
Made In Australia also pays tribute to Australia's great frontmen of rock – Michael Hutchence, Marc Hunter, James Freud and more, with smash hits from INXS, Models, Dragon, AC DC, Mondo Rock and more!It's a high octane two hour show with Australia's biggest 80s hits, sung by the 80's stars who know how to hold the crowd in awe and whip up 'em up into a dancing, singalong frenzy.The hottest 80s show in the country is the ABSOLUTELY 80S TOUR'. Get your ticket to a damn good time today!
Friday 10 June 2022 at 8:30 PM to 11:30 PM
Location: Edgeworth Sport & Rec Club
1a Park Street, Edgeworth, NSW 2285
Tickets on sale from www.trybooking.com/BYSGH