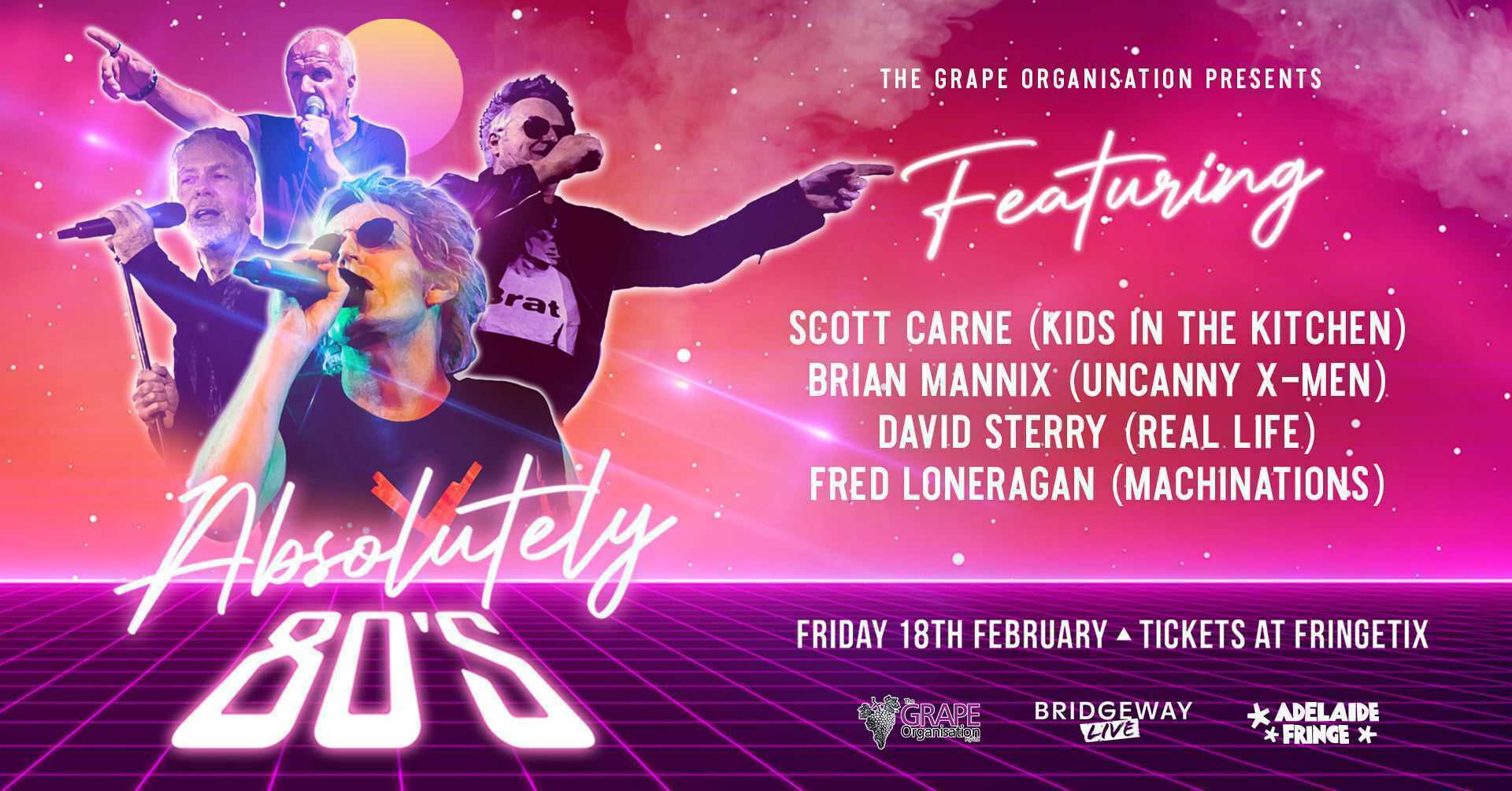 Absolutely 80s – Adelaide Fringe
* Rescheduled from 18 February to Saturday 28 May! *
Absolutely 80's returns to the iconic Bridgeway after a huge 2021 show. Featuring original Australian 80's hit factories Scott Carne (Kids In The Kitchen), Brian Mannix (Uncanny X-Men), David Sterry (Real Life) and Fred Loneragan (Machinations). Hear all your favourite 80's hits such as Send Me An Angel, Change In Mood, No Say In It, Everybody Wants to Work, Catch Me I'm Falling, 50 Years, Pressure Sway and much more!
It's a high octane two hour show with Australia's biggest 80s hits, sung by the 80s stars who know how to hold the crowd in awe and whip up 'em up into a dancing, singalong frenzy. Come and travel back to the decade that had it all with the stars you had up on your wall!
Let's go back… Back to the 80's! COWABUNGA!